Event closed.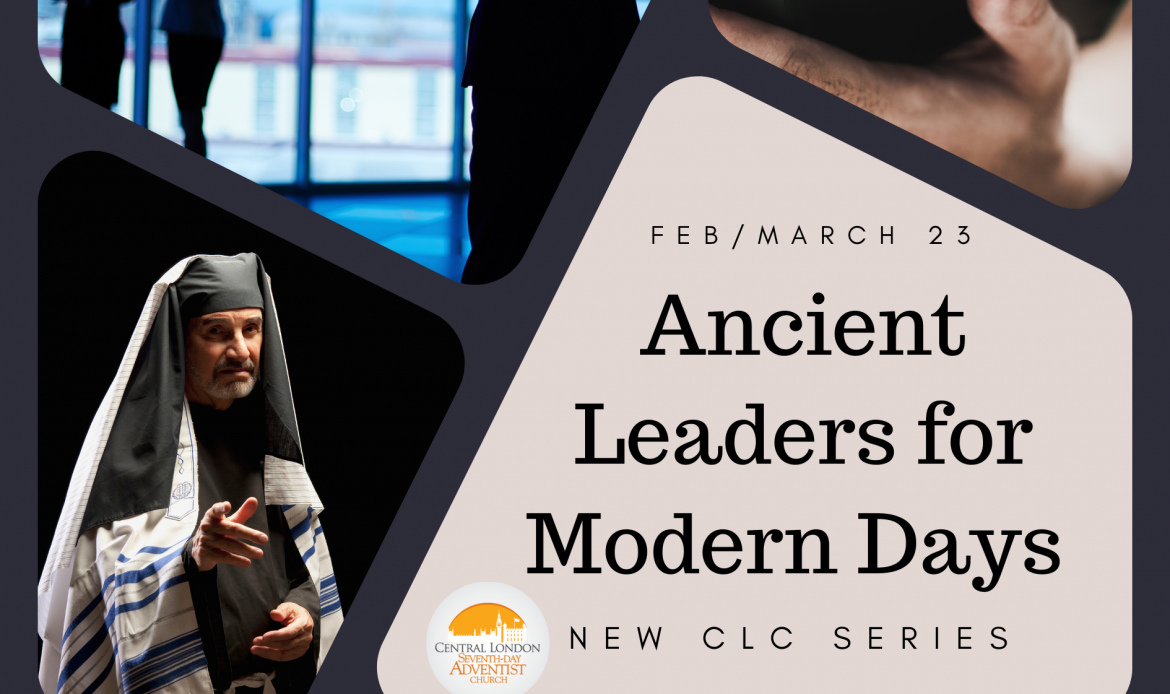 Have you ever felt that God was talking to you though the leaders in the ancient Word that we call the Bible? Are their stories our stories? How does God speak to you in this modern time? Can you still hear His voice?
Come on a series of discovery as we look at, "Ancient Leaders for Modern Days." This new preaching series will take place on Sabbath mornings during the first quarter of this 2023.
We will reflect on the past and the present leaders. We will also be delving into the stories of old and finding new and true lessons for a modern generation who is in need of hearing a Word from the God of humanity.
Join us on the 11th Feb when we kick off the series with the first presentation: "Strangers in a Foreign Land". Invite someone, maybe a friend, as we learn and grow together.