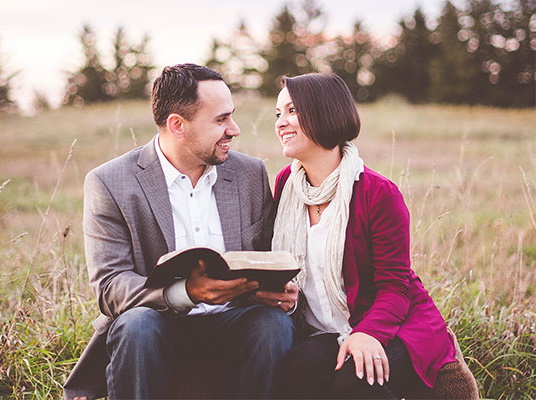 Life More Abundant
Centre of Influence
The year of 2020 – 2021 represent times that all nations of the world came together in the fight against Covid-19 that killed over 5.34m people and made many very venerable.
The UK was amongst the countries with high number of cases and deaths and the government had to implement strict rules and regulations to reduce the spread of the virus.
As a church, and part of the body of Christ, we had to continue making efforts to support the most venerable members of our community.
The church came together in looking after each other at church, and our soup kitchen program with help of the Holy Spirit and might angels we continue to go forth, when was safe to do so, feeding and clothing the homeless, in Edgware Road, Marble Arch, Oxford Circus, Victoria, Great Portland Street and Charing Cross.
Each week we were delivering in average 25 – 60 (over 1,500 per year) hot meals and giving away sleeping bags, winter jackets and toiletries.
We are so fortunate to have received so many donations from the church, and we thank and pray to God for you to continue to support the community services. Thank you.
We also want to say thank all volunteers who got involved,
and those who continually prayed for us and people in need of shelter.
Preface
OUR CHALLENGE
Seventh-day Adventists believe the focus of the church's mission is the same today that it has always been: "Therefore go and make disciples of all nations, baptising them in the name of the Father and of the Son and of the Holy Spirit, and teaching them to obey everything I have commanded you." (Matthew 28:19,20) While we should engage in numerous activities as we respond to human need as Jesus did, our principal task is to "make disciples." In the secular culture of post-modern Britain, our challenge is to use every possible means – both traditional and innovative – to meet people where they are with the good news about Jesus and His imminent return with the three Angels message.
OUR FUNCTION
The departments of "Personal Ministries and Community Services" in the local church exist to encourage and empower its lay members to respond to the Gospel commission within their local church and community. These department exist to:
Identify and develop resources and training events that will assist pastors to "build up" the local church and develop each congregation into a Biblically authentic community.
Assist pastors in training, equipping and resourcing every member in soul-winning service for God.
Encourage local congregations to serve their communities in practical ways, to promote and organise in partnership with ADRA, other SDA programs and the local communities where our Church endeavour to serve.
Identify and develop programs to support people in need of help and also to sponsor a healthy and well being environment where the local community would come together to support each other.
CLC Vision
Background
The history of the Central London Church can be traced back to the evangelistic efforts of evangelist George Vandeman (Associate secretary of the General Conference Ministerial Association), in 1952. Pastor Vandeman's series drew the greatest crowds ever seen at an Adventist evangelistic programme in Britain.  His main programme took placed in London's Coliseum Theatre. Some 10,000 people turned out on the first night. Attendance eventually levelled off to around 2,500. That initial series resulted in the establishment of the Central London Church. The Church was housed in the New Gallery Centre, 121 Regent Street, London, the lease being purchased from the Crown at a cost of £122,000, in 1953. The Gallery opened 25 October 1953 as the Central London Evangelistic Centre. In 1970 the main body of the Central London Church moved to Chalk Farm and became the Hempstead SDA Church.
The new Gallery continued to be a Centre for evangelism until it was replaced by the current Advent Centre, in May 1992. The resident Church at the Centre continued to be called the Central London Church (CLC). As a result of many direct and indirect evangelistic programmes the Church and the Centre have facilitated the birth of groups such as the Rumanian, the Pilipino, the Portuguese Churches and the Ethiopian group.
CLC and Mission
There are over 500 Sabbath Keeping Christian denominations around the world. Like Seventh-day Adventists, they worship on the Seventh day and look forward to second coming of Christ. The SDA Church is the largest, most organised and globally established of all Seventh-day Denominations.
Seventh-day Adventist believe that God, in harmony with His prophetic timetable, established the SDA Church at the end of the 1260-day prophesy (Rev. 12:6, 14) to take the Three Angel's Messages of Revelation 14:6-12 to the whole world. Hence the SDA Church has a distinct and vibrant massage.
CLC is a multicultural community made up of about 200 members from over 30 nationalities. We are attractive to those who migrate to London, come to study, or who are just passing through. However, our primary mission is to take the Gospel to the people of Central London and to help them become Christ's disciples.
Our Mission Statement
In harmony with the mission Christ entrusts to the SDA Church we perceive our mission as follows:
The mission of the Central London Church is to proclaim to residents of Central London, and all with whom we come in contact, the everlasting gospel in the context of the three angel's messages of Revelation 14:6-12, leading them to accept Jesus as their personal Saviour, and unite with His Church, nurturing and discipling them in preparation for His soon return.
CLC desires to reach all people, cultural groups living in London. We believe that a Christ-Centred, loving, harmonious, Bible based Multicultural Church Community is best suited to fulfil our mission.
Our Methods
We pursue this mission under the guidance of the Holy Spirit through:
Preaching: Accepting Christ's commission (Matthew 28:18-20), we proclaim to residents of Central London, and all with whom we come in contact, the message of a loving God, most fully revealed in His Son's reconciling ministry and atoning death. Recognising the Bible to be God's infallible revelation of His will, we present its full message, including the second advent of Christ and the continuing authority of His Ten Commandment law with its reminder of the seventh-day Sabbath.
Teaching: Acknowledging that development of mind and character is essential to God's redemptive plan, we promote the growth of a mature understanding of God, His Word, and the created universe.
Healing: Affirming the biblical emphasis on the well-being of the whole person, we promote the preservation of health and healing. With our limited resources, we seek to continue Christ's ministry of compassion and restoration.
Discipling: Affirming the continued spiritual growth and development of all members, we nurture the newly converted, instruct them in righteous living, train them for effective witness, and encourage their responsive obedience to God's will.
Our Values
Our sense of mission is driven by the realisation that every person, regardless of circumstances, is of infinite value to God and thus deserving of respect and dignity. Through God's grace every person is gifted for and needed in the diverse activities of our Church family.
Our respect for diversity, individuality, and freedom is balanced by our high regard for community. We are multicultural family engaged in representing the reign of God in our world through ethical conduct, mutual regard, and loving service.
Programs 
Pastor Colin, the Elders and all other departments will form the ultimate Evangelism Team to make disciples and preach the gospel as we receive power from the Holy Spirit to witnesses in London, and in all the UK, and to the ends of the earth."
3.1 Personal Ministries (PM)
As we will continue to encourage and empower its lay members to respond to the Gospel commission within our local church, we will focus on individual learning and development to reach their loved ones, families, friends, neighbours, and work colleagues and their local community. .
Also, more spiritual filled programs will be added to our calendar events including SDA annual programs in which we will be preparing and promoting in full scale.
3.2 Community Services
As a Christian charity our Social Responsibility is great, however we have greater calling upon ourselves in fulfilling Isiah 58: 6 – 7
Our priority is to stablish a group of volunteers totally committed to the programs to reach people in great need of our support and stablish an effective admin team that manages activities consistently.
Programs and activities will include:
The Blue Zone Café Church Street Market
Information and Support Services
Children Playground
Afternoon Tea Time for the Elderly
Easy English Classes for people who wants to learn English through the word of God
Reset Community Hub
The Book Club
Wednesday Prayer Service
Other main annual and special celebrations
Website and Social Media Platforms
The way and how we communicate amongst ourselves at church differs very much when speaking to non-Adventists. As an organisation and part of the body of Christ, we ought to present ourselves positively in every way. Our channel of communication needs to be in conformity and up to the standards of expectations.